The Expedition Team
This project brings together a wealth of sailing and expedition organisational experience. People who have achieved success in wild and remote corners of the world including Antarctica, Everest's North Ridge, sailing in north polar ice and to Greenland by Galway Hooker. The core of the team is formed from members of the South Arís expedition, which retraced Shackleton's James Caird open boat voyage, and traverse of South Georgia in 1997 . Photos
Paddy Barry


Paddy made a famous first crossing of the Atlantic in his Galway Hooker St Patrick. His voyages to Spitzbergen at the edge of the Polar Ice Pack and to Greenland resulted in the award to him of coveted Blue Water Medal of the Cruising Club of America.

Paddy was joint leader of South Arís and was skipper of Tom Crean during the 1997 Antarctic expedition. Paddy will co-ordinate the project, plan detailed logisitics, be Radio Operator for the voyage and is Expedition Leader. Paddy is a native of Cork, Civil Engineer and is married to Mary. They have four children, and live in Dun Laoghaire.
Jarlath Cunnane


Jarlath is responsible for the building of Northabout, the expedition boat and will be the Skipper. A construction manager from County Mayo, Jarlath has sailed extensively throughout the North Atlantic and Mediterranean Sea with a lifetime's sailing experience off the West Coast of Ireland. He built and sailed Tom Crean, the replica of Shackletons' James Caird lifeboat used in the South Arís expedition.

Married to Madeleine they have two children. Jarlath has twice been awarded the Irish Cruising Club's Atlantic Medal.
Frank Nugent


Frank is a mountaineer. He was involved in the leadership and climbing on Irish Changtse-Tibet Expedition 1987, Irish Manaslu Expedition-Nepal 1991 and on the first Irish ascent of Mount Everest in 1993 when Frank supported Dawson Stelfox to within 250 meters of the summit.

Frank successfully led the South Arís team in their traverse of South Georgia in 1997, faithfully following the 1916 route of Shackleton. He is from Palmerstown in Dublin is married to Carol. They have three children.
John Coyle


John is a native of Galway, has sailed off the west coast since age 16. He is a member of Galway Bay Sailing Club, Corrib Rowing and Yacht Club, Cumann hUicéirí Chonamara, and Les Freres de la Cote. John is a businessman, is involved in the Renvyle House Hotel and in the chemical industry.

He is the owner/skipper of Aoife, a Gleoitóg, and will be involved in the expedition's promotion and in the purchasing of its equipment. John lives in Galway and is married to Sally. They have six children.
Mike Brogan


Mike Brogan is a native of Kinvara, County Galway. He is the owner/skipper of MacDuagh a Galway Hooker which he has sailed extensively in Irish and European waters. In 1990 he sailed to Iceland and Spitzbergen with Paddy Barry's Hooker the St Patrick.

Mike is a medical doctor and will look after the crews health needs in the preparation and on the expedition. He plays the fiddle and is a number of several choral groups. He now lives in Ballyhaunis, County Mayo and is married to Laura. They have three children.
Gearóid Ó Riain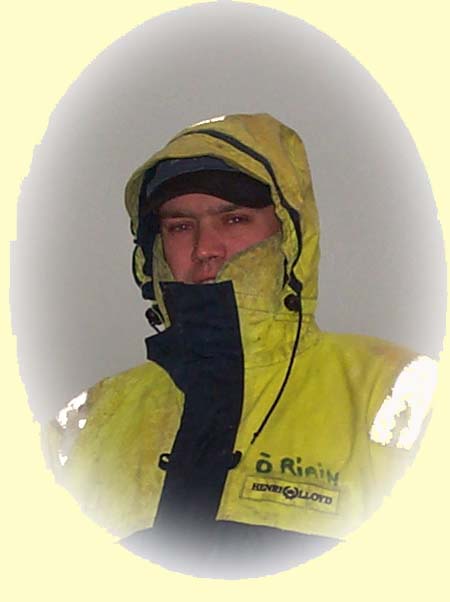 A native of Dun Laoghaire, Gearóid has had an active interest in sailing from an early age when he served as a sea scout and later as a leader. Gearóid accompanied the St Patrick to the Arctic on two previous occasions: first in 1990, to Spitzbergen and again in 1993 to the west coast of Greenland.

Having recently returned to Ireland after seven years working abroad, Gearóid is currently living in Dublin and working as a project manager in the IT sector.
Kevin Cronin


Kevin has extensive sailing experience and has been to the Arctic and Antarctica. He sailed with the Galway Hooker St Patrick on its historic voyages to America (1986) and Greenland (1993). He is a keen cyclist and fly fisher.

He is from Dublin, a chartered accountant and is the expedition treasurer. He is married to Suzanne. They have four children.
Terry Irvine


Terry is from County Antrim. He is the owner/skipper of Stealaway a 28ft steel yacht. Terry sails with the East Antrim Boat Club.

He has sailed 75 degrees North to Melville Bay in Greenland aboard Paddy Barry's St Patrick in 1993 He has sailed in Patagonia, from Punta Arenas to Puerto Williams, and also completed a transatlantic delivery from Antigua to Majorca to balance the temperature range.

He has also travelled across Africa overland from Tunis to Cape Town, crossing the Sahara Desert and climbing Mount Kilimanjaro enroute. Terry is involved in materials management and is married to Yvonne. They have a four year old son and live in Ballyclare, County Antrim.
.cop


Suppliers of Marine Bedding Compounds
Lyons Tea
BOC Gases - Argon
Calor - Propane
Dulux Paints


Brendan Minish Sound Engineer Communications Installation and Base-Man
Barlow Plastics- Polycarbonate Windows Marine Unbreakable
Whale Pumps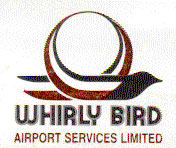 Supplier of Survival Suits
Akzo-Nobel - Suppliers of marine varnish